Daniel D. Steiner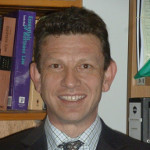 Position:
Director
Tertiary Qualifications:
Bachelor of Business majoring in Accounting(SCU)(1996) Graduate Bachelor of Laws(UNE)(1998) Graduate Diploma in Legal Practice(ANU)(1998)
Areas of Practice:
Personal Injury / Insurance Law Administrative Law Commercial Litigation General Litigation Criminal Law
Legal Employment History:
Capital Lawyers (1998 – Present)
Scott Sheils & Glover (1996 – 1998)
Admissions:
ACT Supreme Court
NSW Supreme Court
Queensland Supreme Court
High Court of Australia
Memberships and Accreditations:
Member – ACT Law Society
Member – NSW Law Society
Member – Australian Lawyers Alliance Accredited Solicitor – NSW Independent Legal Assistance and Review Service Panel
Member – NSW Legal Aid – Criminal Law Panel Panel
Member – NSW Legal Aid – Civil Law Panel
Daniel Steiner (Dan) first commenced legal practice as a law clerk in 1996 and was admitted as an Australian Legal Practitioner in 1998. He has worked in the law continuously since that time.  
Dan is a founding Partner / Director of Capital Lawyers which he started in 1998 with former Director, Matthew Dening.
Dan has worked extensively in all areas of personal injury law in the Federal, ACT, NSW and Queensland jurisdictions, including motor vehicle accidents, workers compensation, medical negligence, public liability law, superannuation claims and Comcare claims. Dan has managed significant appeals and challenges to legislation and has recovered many millions of dollars in compensation for his clients in matters ranging from the very large to small claims.
In addition to his personal injury practice, Dan also manages numerous other litigation matters, including commercial litigation, debt recovery, defamation actions and criminal law matters.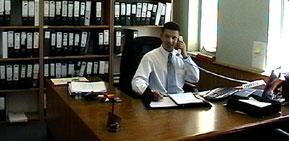 Dan is a passionate lawyer who always strives to achieve the best results for every client.