David L. Chen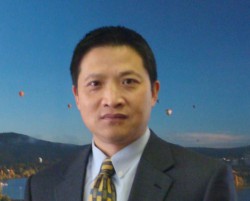 Position:
Director
Areas of Practice:
Personal Injury / Insurance Law
Migration Law
Commercial Litigation
Legal Employment History:
Elrington Boardman Allport ( – 2010)
Capital Lawyers (2010 – present)
Admissions:
ACT Supreme Court
NSW Supreme Court
High Court of Australia
Memberships and Accreditations:
Member – ACT Law Society
Member – NSW Law Society
Member – Australian Lawyers Alliance
Registered Migration Agent
David Chen first commenced legal practice in … and has worked in the law continuously since that time.
David has been a Director of Capital Lawyers since 2010.
David has worked extensively in all areas of personal injury law in the Federal, ACT and NSW jurisdictions, including motor vehicle accidents, workers compensation, medical negligence, public liability law, superannuation claims and Comcare claims. David has managed significant appeals and challenges to legislation and has recovered many millions of dollars in compensation for his clients in matters ranging from the very large to small claims.
In addition to his personal injury practice, David has also managed numerous other litigation matters, including commercial litigation, debt recovery, defamation actions and he is a Registered Migration Agent.
David is a very hard-working lawyer who is very approachable and genuinely cares about his clients.